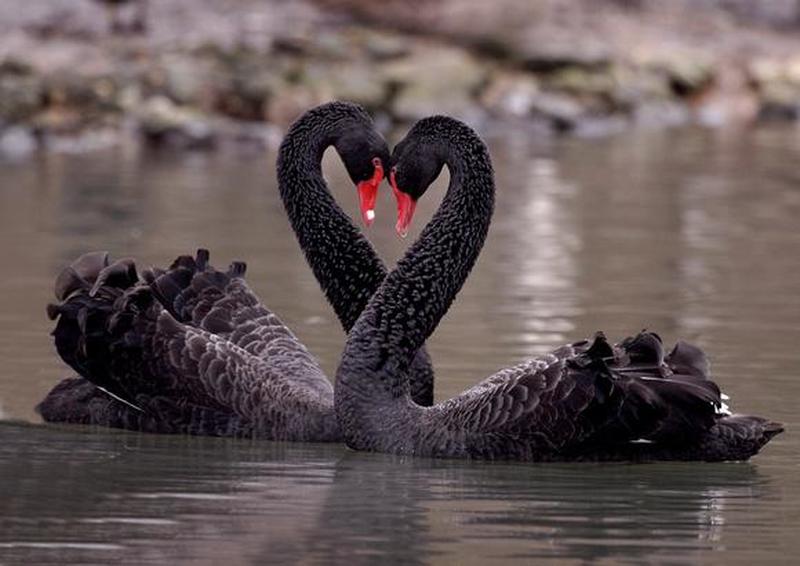 Het Coronavirus heeft wereldwijd het verkeer tot stilstand gebracht. De containerschepen die goederen vervoeren van China naar de westkust van de VS, liggen te wachten op goederen, terwijl de havens in de VS stilvallen. De Baltic Dry index daalde in februari naar een historisch dieptepunt en krabbelt nu heel langzaam weer op. Het vliegverkeer van en naar China kwam vrijwel tot stilstand en zelfs het toerisme liep wereldwijd terug. Varen, vliegen en zelfs een busreis of autorit, het gebruikt allemaal olie. De verkoop van olie liep terug en de olieprijs daalde. De OPEC vroeg om een afname van de productie, zodat de olieprijzen weer zouden stijgen, maar Rusland zei nee!

Rusland heeft geen enkel belang bij het kunstmatig hoog houden van de olieprijs. De productiekosten van de Russische olie zijn laag en als de prijs daalt, dan maken ze weliswaar minder winst, maar ze maken nog steeds winst. Rusland heeft voldoende economische reserves om te kunnen leven met de lagere inkomsten. Ook Saoedi Arabië heeft lage productiekosten, maar zij hebben geen reserves en hoge verplichtingen, vooral aan de uitgebreide koninklijke familie. Kroonprins Mohammed bin Salman, de eigenlijke heerser van Saoedi Arabië, is vorige week weer eens begonnen aan het uitdunnen van deze machtige kliek van uitvreters, waarna hij besloot om juist méér olie op te pompen, om de wereldmarkt er mee te overspoelen.
Een Coronavirus en een economische olie-oorlog maken samen dat de beurzen gisteren wereldwijd kelderden. Het was te verwachten, de economische crisis is nu compleet.
Russia-Saudi oil war causes stock trading freeze
World oil stocks are taking a major hit on Monday following the failure of crude-producing countries to agree on production cuts after Russia refused to go along with Saudi Arabia's oil reduction plan. The shock to oil stocks rattled financial markets, causing the Dow to drop more than 1700 points, causing a brief halt when the massive sell-off triggered a safety feature. Trading has since resumed. RT's Donald Courter has more on the oil price war between Russia and Saudi Arabia.
Coronavirus: Economic fallout intensifies with crashing oil prices duurt 15 minuten.
The economic consequences of the coronavirus epidemic have sparked a conflict among major oil-producing nations. Last week, oil producers were unable to agree on a reduction in production volumes, resulting in a price war between OPEC and Russia. That has sent oil prices plummeting. The price of oil collapsed by 31.5 percent at the start of trading, the lowest price since January 1991. As a reaction, stock markets fell sharply this Monday: In Tokyo, the Nikkei Index lost more than 5 percent, while the Hang Seng in Hong Kong fell almost 4 percent. Australia's ASX Index fell particularly hard with a minus of 7.3 percent and in Germany, the DAX tumbled almost 8 percent at the start of trading. The picture around the Gulf is even more dramatic – markets have shed up to around 10% there.
In oktober 1987 vond er reeds een beurscrash plaats die de geschiedenis inging als Black Monday, maar de crash van gisteren lijkt nog erger. Zoals geld voordien werd gecreëerd uit het niets door middel van leningen, zo zijn er nu miljarden dollars verdwenen in dat zelfde niets, omdat deze leningen nooit meer kunnen worden afgelost.
Black Monday — Markets Crashing Worldwide !!
De Amerikaanse olie-industrie staat nu op instorten. Trump was er zo trots op: de VS produceerde de laatste jaren meer olie, dan het verbruikte. De VS was niet alleen onafhankelijk van import uit het Midden Oosten, maar exporteerde zelfs olie. Het probleem is alleen dat deze olie wordt gewonnen door fracking, een methode die zowel kostbaar als giftig is. De investering werd gefinancierd met een lening, want de rente is nog altijd minder dan niets! Maar de VS kan niet produceren voor slechts $ 30 per vat. Zo eindigt de fracking olie-industrie met onbetaalbare schulden aan de banken. Ach, die banken vielen toch wel om.
Richard Wolff: Banks are trembling!
Tot slot een podcast (audio) van Peter Schiff, die voorspelt dat de goudprijs zal stijgen tot ver boven deze inktzwarte wolken. Hij zegt daarbij ook dat de bitcoin zal dalen en zal blijven dalen, tot wat het eigenlijk waard is: niets. Besef daarbij dat Schiff zelf handelt in goud en dus belang heeft bij een stijgende goudprijs. Daarbij houdt hij niet van de concurrentie van bitcoin. Zelf snap ik niets van bitcoin, ik heb echt geen flauw benul van de waarde van deze virtuele munt.
🔴It's not the oil, it's the debt duurt 29 minuten.
Oil war that began today will bankrupt many US companies. 60% of stocks in Russell 2000 are lower now than when Donald "the stock market president" Trump took office. Financials continue to get clobbered and stimulus won't help them this time. This time nobody will believe QE is temporary or interest rates will normalize. Australia looking to repeat the mistakes of others central banks.
Gold broke $1700 today, but didn't break out. All the babies were thrown out with all the bathwater, including gold mining stocks. Gold price much stronger during this crisis than in 2008. In contrast, the dollar is now falling against other currencies. Massive swings in the currency markets leaving the dollar crumbling against other major safe-haven currencies, unlike in 2008 when that crisis sent the dollar soaring. Gold has much less ground to recover now so if it reacts the way it did after the fed's last bailout, it has a lot more upside ahead.
Perfect conditions for a bitcoin rally, yet it's collapsing as it fails to live up to hype and people realize it's nothing more than digital risk. CNBC suddenly and conveniently seems to have forgotten the word "bitcoin." Phenomenal opportunity to dump bitcoin and buy gold before the bottom really drops out on bitcoin.