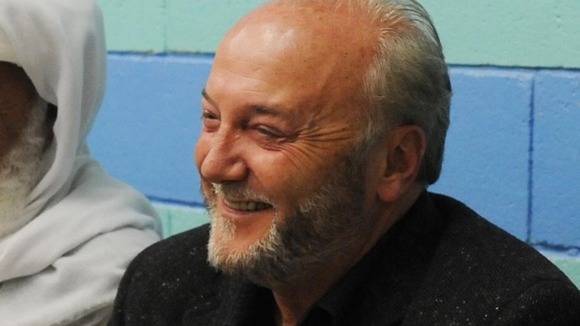 Het gerucht gaat dat de "Vrienden van Syrië" eind augustus of begin september samenkomen in Nederland.
MEDIAWERKGROEP SYRIE – 12 augustus 2012 – De Amerikaanse minister van Buitenlandse Zaken Hillary Clinton is momenteel drukdoende met raadplegingen van haar Europese bondgenoten om eind augustus of begin september een vierde bijeenkomst van de 'Vijanden van Syrië' samen te roepen. Wellicht zal Nederland deze werkgroep ontvangen die bestaat uit enkele tientallen gelijkgezinde landen. Deze blijven zich tegen de wil van het Syrische volk 'vrienden' van dit land noemen. Op de bijeenkomst wil Nederland de nadruk leggen op uitbreiding van de sancties tegen het Syrische bestuur liet de Nederlandse minister Uri Rosenthal alvast weten.

Met dergelijke vrienden heeft Syrië geen vijanden meer nodig. Gelukkig zijn er ook andere berichten:
De Syrische regering is niet geïsoleerd
Iran heeft onlangs in Teheran een vergadering van vertegenwoordigers van dertig landen georganiseerd, waaronder Rusland, China, India, Pakistan, Indonesië, Sri Lanka, Ecuador, Afghanistan, Algerije, Irak, Oman, Turkmenistan, Venezuela, Cuba, Jordanië, Palestina en vele anderen, in een poging de Syrische regering te steunen in hun strijd tegen de buitenlandse machten die het land trachten te destabiliseren. Op de agenda stonden ondermeer oproepen tot de beëindiging van de veelvuldige bewapening van de terroristen die in Syrië actief zijn, voorstellen om een serieus staakt-het-vuren tot stand te brengen, de coördinatie van humanitaire hulp aan Syriërs die zijn getroffen door het geweld en het verlenen van steun aan de Syrische bevolking om hervormingen door de voeren zonder tussenkomst van buitenaf.

Tijdens deze unieke vergadering waren vertegenwoordigers van meer dan de helft van de wereldbevolking aanwezig, iets dat aangeeft dat de Syrische regering blijkbaar niet zo "geïsoleerd" is als de Westerse imperialisten ons willen laten geloven.
Hoewel de Orwelliaanse nieuwspraak van de Nederlandse media een festival van dwaasheid maakt, komt de waarheid toch steeds meer aan het licht.
Nu de strijd in Syrië maar door blijft gaan, beginnen er ook steeds meer zaken helder te worden. Zo tekenen zich de verhoudingen tussen het oosterse en het westerse perspectief in de media steeds duidelijker af (1). Ook is het inmiddels wel duidelijk geworden dat haast niemand meer gelooft in die oude mythe dat het zou gaan om een gruwelijk bewind dat op hardhandige wijze een vredige opstand neerslaat.

Verder kan het ook niet meer ontkend worden dat er grote groepen buitenlanders actief zijn in Syrië. De wapentoevoer vanuit Turkije en Libanon kan ook moeilijk nog genegeerd worden als het Syrische leger keer op keer grote wapenvondsten doet en er grote groepen bendes vanuit de grensstreken naar Aleppo of Edlib trekken (2).
Dat men in het "vrije Westen" dezelfde leugens alsmaar herhaalt en herhaalt, wordt op den duur zo doorzichtig! Afghanistan, Irak, Libië en nu Syrië. Massavernietigingswapens in handen van een dictator (Assad heeft gifgas!!!) rechtvaardigen een humanitair ingrijpen, om middels strategische precisiebombardementen de vrijheid en democratie te brengen aan de arme onderdrukte bevolking. De manier waarop George Galloway gehakt maakt van deze Westerse smoesjes, is b3slist de moeite van het beluisteren waard!
Absurdity of West's Syria Narrative – George Galloway duurt 12 minuten.
War Crimes in Syria with George Galloway duurt 11 minuten, de rest gaat over de Engelse economie.
En dan wat artikelen van Information Clearing House:
'They Snipe at us Then Run and Hide in Sewers'
By Robert Fisk
August 21, 2012 "The Independent" — Mortars crashed into the middle-class streets around us and a T-72 tank baked in the heat under a road viaduct, but Bashar al-Assad's most senior operational commander in Aleppo – a 53-year-old Major-General with 33 years in the military and two bullet wounds from last month's battles in Damascus – claims he can "clean" the whole province of Aleppo from "terrorists" in 20 days. Now that is quite a boast, especially in the Saif el-Dowla suburb of the city, where sniper fire snapped down leafy streets. For the battle of Aleppo is far from over.

But this was a strange sensation, to sit in a private house, commandeered by the Syrian army – 19th-century prints still on the walls, the carpet immaculate – and talk to the Generals accused by Western leaders of being war criminals. I was, so to speak, in "the lair of the enemy", but the immensely tall, balding General – his officers adding their own impressions whenever they were asked – had much to say about the war they are fighting and the contempt with which they regard their enemies. They were "mice", the General said – he would not give his name. "They snipe at us and then they run and hide and in the sewers. Foreigners, Turks, Chechens, Afghans, Libyans, Sudanese." And Syrians, I said. "Yes, Syrians too, but smugglers and criminals," he said.
Criticism of "Free Syrian Army" tactics is building
Pawns in Syrian Conflict Await an Endgame
By Jonathan Steele in Damascus
As destruction creeps nearer, the mood has changed dramatically in the six months since I was last here. People on all sides – all feel that Syria has become a victim and a plaything taken over by foreigners.
US Desperation Surfaces in Syria
By Tony Cartalucci
Obama's bizarre threats indicative of losing strategy and increasing desperation.
August 21, 2012 "Information Clearing House" —- US-led NATO forces armed, funded, trained, and even provided air support for Libyan terrorists emanating out of Libya's eastern Cyrenaica region – most notably Benghazi which had served as the premier international terrorist recruiting ground in the world, according to the US Army's Combating Terrorism Center, producing a percentage per capita of militants outstripping even that of Saudi Arabia.

Operating under the banner of the "Libyan Islamic Fighting Group" (LIFG), a US State Department, British Home Office, and United Nations-listed international terrorist organization, and officially merged with Al Qaeda in 2007, its commanders including Abdul Hakim Belhaj and Mahdi al-Harati led NATO's military proxy forces on the ground as US, French, and British planes destroyed the nation from the air.

These very same commanders of this very same listed-terrorist organization would then turn its cash, weapons, and fighters on Syria, as early as November 2011, arriving on the Turkish-Syrian border to enjoy yet another NATO safe haven and logistical networks overseen by Western intelligence along with US funding and arms laundered through Gulf Cooperative Council (GCC) members such as Qatar and Saudi Arabia.
Netanyahu 'determined to attack Iran' before US elections, claims Israel's Channel 10
TV reporter adds: 'I doubt Obama could say anything that would convince PM to delay a possible attack'
By Times of Israel
August 21, 2012 "Times of Israel" — Israel's Prime Minister Benjamin Netanyahu "is determined to attack Iran before the US elections," Israel's Channel 10 News claimed on Monday night, and Israel is now "closer than ever" to a strike designed to thwart Iran's nuclear drive.

The TV station's military reporter Alon Ben-David, who earlier this year was given extensive access to the Israel Air Force as it trained for a possible attack, reported that, since upgraded sanctions against Iran have failed to force a suspension of the Iranian nuclear program in the past two months, "from the prime minister's point of view, the time for action is getting ever closer."

Asked by the news anchor in the Hebrew-language TV report how close Israel now was to "a decision and perhaps an attack," Ben-David said: "It appears that we are closer than ever."
Iran is echter niet van plan om zich te laten veranderen in een Gazastrook!
Iran unveils six new military achievements
Gepubliceerd op 23 aug 2012 door PressTVGlobalNews
Iran has marked Defense Industry Day by officially unveiling six major deterrent military achievements. Defense Minister Ahmad Vahidi says only a few countries have the technology to build some of the equipment manufactured in Iran.
In the past few weeks, several Israeli officials have threatened to use military force against Iran, which is in violation of Chapter II, Paragraph 4 of the UN Charter. Iran's Foreign Minister says that even though Tel Aviv does not have the force to carry out its threats, Tehran is ready in case of such an attack.
Iran's Minister of Communications also says Tehran's quite capable of defending itself in cyberspace.
5 Reacties op "Syrië update: luister even naar George Galloway"