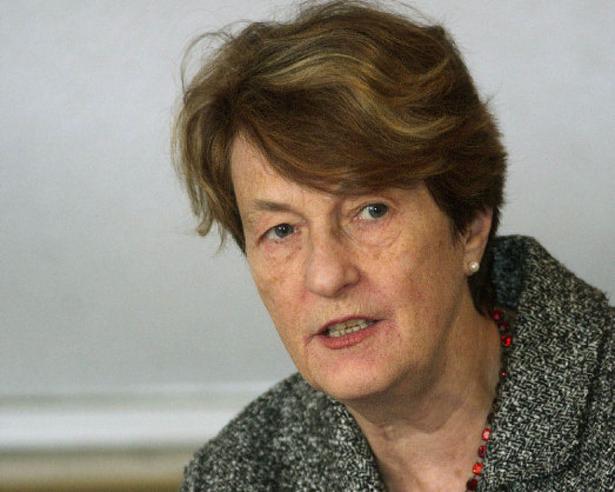 Dr. Helen Caldicott is een Australische kinderarts die zich al vele jaren verzet tegen iedere vorm van kernenergie. Op haar website staan ook de boeken die ze heeft geschreven over de gevolgen van kernenergie en het gebruik van "verarmd" uranium in wapens. Caldicott is een anti-kernenergie activiste van het eerste uur. Als kinderarts weet ze welke schade straling kan aanrichten in de genen en hoe dit kan leiden tot de geboorte van misvormde kinderen. Straling veroorzaakt mutaties en de meeste daarvan zijn niet gunstig, maar afschuwelijk!

In Fukushima zijn vorig jaar drie kerncentrales oververhit geraakt. Toch is er volgens de Wereld Gezondheids Organisatie niets aan de hand: Most radiation doses from Fukushima within norms – WHO Een vierde kerncentrale in Fukushima bevat een reservoir met afgewerkte brandstofstaven, waarin voldoende radioactief materiaal is opgeslagen om het hele Noordelijke Halfrond voorgoed onbewoonbaar te maken wanneer dit reservoir oververhit raakt en ontploft. Het gebouw waarin dit reservoir zich bevindt, staat op instorten! Concerns grow over stability of Japan nuclear plant. Helaas weet niemand hoe men deze afgewerkte brandstof in veiligheid kan brengen. Daarom zwijgt men er liever over… Maar de Japanners zijn boos en voelen zich in de steek gelaten..
De volgende lezing van Dr. Helen Caldicott werd gegeven op 23 maart 2012 in Santa Barbara, California, voor de Nuclear Age Peace Foundation. Dr. Caldicott is lid van de adviesraad van deze organisatie. Omdat de gevolgen van Fukushima reeds voelbaar en meetbaar zijn in de Verenigde Staten, pleit Caldicott voor een verregaande internationale samenwerking om het probleem van reactor 4 op te lossen. Ook vertelt Caldicott wat het gevolg zou zijn van een eventuele kernoorlog. Omdat deze gepaard gaat met explosies en felle branden, volgt er een nucleaire winter die vrijwel niemand zal overleven. Dit is wezenlijk anders dan het gevaar van reactor 4. Als het vat met brandstofstaven ontploft, dan leidt dat tot een radioactieve wolk die de hele natuur kan vergiftigen.
Helen Caldicott: The Medical Implications of Fukushima, Nuclear Power and Nuclear Proliferation duurt 58 minuten.
In de volgende lezing is dr. Caldicott feller en bozer. Ze legt in snel tempo uit welke radioactieve elementen er ontstaan in een kerncentrale, wat hun halveringstijd is en hoe lang het duurt voor deze elementen niet langer gevaarlijk zijn. Deze lezing is een MUST SEE voor artsen, biologen en anderen die thuis zijn in de biochemie. Het gevaar van kernenergie ligt niet alleen in ongelukken zoals Fukushima of Chernobyl. In iedere kerncentrale ontstaan stoffen die de komende decennia, eeuwen en zelfs duizenden jaren het milieu kunnen bedreigen. Als het vat met afgewerkte brandstofstaven in het gebouw van reactor 4 van Fukushima oververhit raakt, dan komen al deze stoffen vrij. Mocht het reservoir ontploffen, dan zal Caldicott zichzelf en haar familie evacueren van Boston naar Australië.
EVACUATING: Dr. Helen Caldicott – What We Learned From Fukushima (April 2, 2012) duurt 58 minuten.