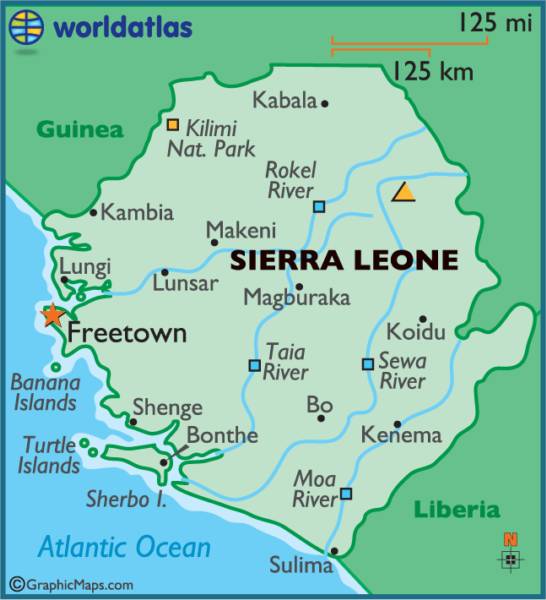 Soms is het verhelderend om documentaires te bekijken in hun onderlinge context, dat wil zeggen: samen. Twee documentaires van de activist en filmer Philippe Diaz vertellen samen een wrang verhaal. Hoewel wij in het "Vrije Westen" in vrede en relatieve welvaart leven, leidt het economische systeem waar we deze welvaart aan danken tot armoede en geweld. Natuurlijk willen we dit niet, maar het lijkt wel een soort natuurwet, onveranderbaar en buiten onze macht. Dat is echter niet waar. Armoede in de Derde Wereld is geen natuurwet, maar het gevolg van eeuwen van economische plundering en exploitatie. Het geweld vloeit daar rechtstreeks uit voort.

De documentaire The end of poverty? gaat over de armoede in de Derde Wereld. Deze is niet het gevolg van het gebrek aan ontwikkeling van de mensen die daar wonen, maar van het Westerse systeem van uitbuiting en slavernij. De documentaire begint met Columbus die Amerika ontdekte, waarna de Spanjaarden en de Portugezen de "ontdekte" landen leeg roofden en de bevolking uitmoordden, of dwongen om te werken in de mijnen en op het land. Toen de inheemse werkkrachten niet voldoende bleken, ging men over tot een grootschalige mensenroof in Afrika. Het is niet toevallig dat dit economische beleid door de eeuwen heen heeft geleid tot een groeiende groep armen in de landen die aldus werden beroofd van hun grondstoffen en zelfs van hun bevolking!
The end of poverty? werd in 2008 geselecteerd voor het filmfestival van Cannes. Diaz bezocht voor deze docu verscheidene landen en interviewde een groot aantal mensen over de economische mechanismen die leiden tot armoede in deze landen, maar tot rijkdom in het "Vrije Westen". De conclusie is duidelijk: de politiek van de vrije markt economie staat toe dat machtige landen de arme landen uitbuiten, zich meester maken van hun grondstoffen en de opbrengst in eigen zak steken. Als een arm land daar geen genoegen mee neemt, dan maken die machtige landen gebruik van militair geweld!
The End of Poverty? duurt een uur en 45 minuten.
In Siërra Leone wordt zichtbaar waar deze politiek van structurele uitbuiting toe leid. Terwijl Columbus bezig was om Amerika te "ontdekken", voeren de Portugezen langs de kust van Afrika en "ontdekten" Siërra Leone. Het eerste exportproduct was negers, voor de plantages in Amerika. Toen na de Amerikaanse Burgeroorlog de slavernij was afgeschaft, bevonden zich talloze negers (ex-slaven) in Londen. Men besloot om hen een thuisland te geven in Siërra Leone. Zo werd Freetown gesticht en het land werd in 1808 een Engelse kolonie.
Het land is kunstmatig verenigd, er wonen 16 verschillende volkeren, elk met hun eigen taal en traditie. De officiële voertaal is Engels, maar uit de verschillende inheemse talen is een nieuwe taal ontstaan, Krio, die door de meeste mensen wordt verstaan. De bevolking is merendeels Moslim, al zijn er ook Christenen. Zowel de religieuze als de etnische tolerantie is groot, men trouwt onderling en er zijn geen religieuze of stammenconflicten.
In 1961 werd het land "onafhankelijk" van het westen, maar de economische uitbuiting bleef bestaan. De regering werd gevormd op de Westerse zogenaamd democratische manier. Er waren twee grote politieke partijen, de Sierra Leone People's Party (SLPP) en de All People's Congress (APC), met democratische verkiezingen die door de APC werden gewonnen. In 1991 brak er echter een burgeroorlog uit, die tot 2002 zou duren. Het Revolutionary United Front (RUF) begon een gewapende opstand, die door de regering werd onderdrukt door middel van buitenlandse troepen, voornamelijk afkomstig uit Nigeria en gesteund door Engeland. Deze militaire en economische macht heet Economic Community of West African States Monitoring Group (ECOMOG). Het resultaat was een bloedbad! Men schat dat 200.000 mensen omkwamen, waarvan talloze onschuldige burgerslachtoffers van de bombardementen met clusterbommen. Ook verloren talloze mensen hun handen of voeten, die door de opstandelingen werden afgehakt. Zij roofden ook kinderen die werden ingezet als kind-soldaten. Een groot deel van de bevolking raakte ontheemd en is nu afhankelijk van hulp in vluchtelingenkampen. Het doel van de RUF, het bevrijden van Siërra Leone van buitenlandse exploitatie, werd volledig uit het oog verloren en ondergesneeuwd in de oorlogspropaganda.
Siërra Leone is rijk, de aarde is er vruchtbaar en er zijn waardevolle delfstoffen, waaronder diamanten, goud, titanium, bauxiet en ijzer. De bevolking is echter straatarm, omdat alle mijnen in handen zijn van buitenlandse corporaties. De waardevolle grondstoffen gaan naar het "Vrije Westen" en de bevolking blijft achter met lege handen. Om deze politiek te kunnen voortzetten, moet er een regering zijn die meewerkt aan deze politiek van "vrije handel". De documentaire The Empire in Africa is gemaakt in 2006 door Philippe Diaz. Hij bevat vreselijke beelden van de burgeroorlog: de slachtpartijen, de armoede en ellende. Diaz vertelt daarnaast ook hoe de politiek van de Verenigde Naties er op gericht was om een "cliënt regering" aan de macht te houden, waarbij het lot van de bevolking niet ter zake deed. De kapitalistische markt van het vrije westen creëerde aldus een van de ergste humanitaire rampen van de 20e eeuw!
The Empire in Africa duurt een uur en 28 minuten.
4 Reacties op "Het einde van de armoede? en het Empire in Afrika"